When life gets too hectic, it's important to take a step back and relax. Re-centering yourself is absolutely crucial. While doing well at work is certainly important, making sure you're balanced and you are taking care of your mental health is equally important. If you're not ensuring that your mental health is in check, you can't possibly give your best self to your job, your family, and your friends.
Yoga retreats are a great way to completely get out of your routine and recharge. Add in a gorgeous Mexican beach, and you'll be the most relaxed you've ever been! Imagine waking up every morning to a gorgeous beach view, spending the day taking yoga classes, eating healthy and nourishing foods, and experiencing new things every single day. That sounds incredible, right? We've rounded up the best yoga getaways you can find in Mexico.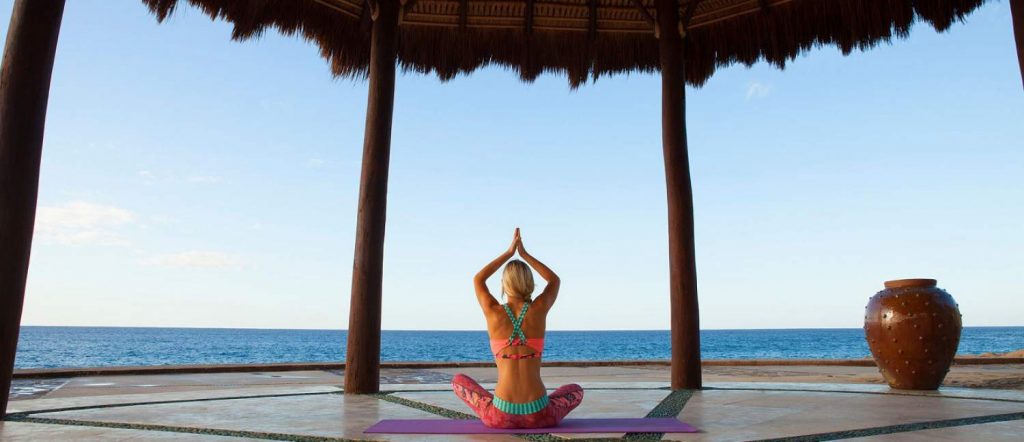 6 Day Yoga Retreat in Tulum
This retreat is one of the most popular ones in Mexico, and has over 70 five star reviews! You can enjoy daily yoga classes and even personalize your retreat however you'd like. They offer Vinyasa, Yin, Iyengar, Restorative and Hatha yoga, so there is something for everyone. There is also a free bike rental, so you can go exploring around Tulum!
This retreat is perfect for those who aren't sure which type of yoga suits them best, as they offer a wide variety of choices. You can try them out and then see which type of yoga best suits you. Who knows, maybe there's a secret yogi hiding inside you!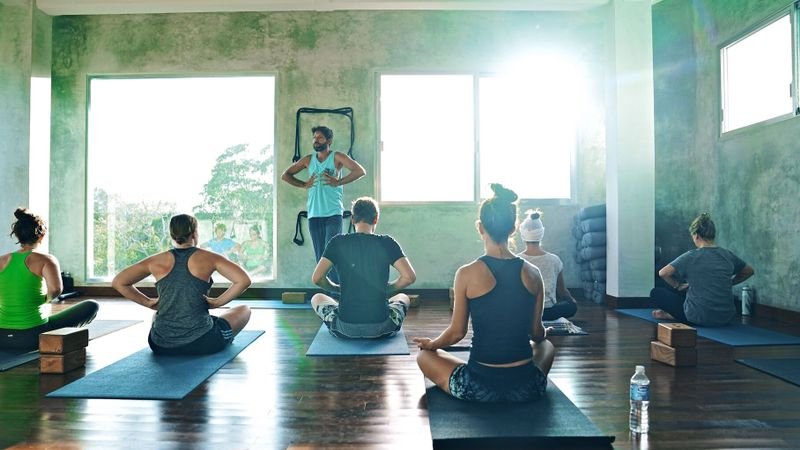 10 Day Retreat in Mazunte
For a real getaway, book this 10 day retreat in Mazunte, which is a small beach town and truly a small paradise. The meals are all vegan, and the retreat is focused on "finding the meaning of the universe" while also finding yourself. Therefore there is no speaking, no books, and no cell phones – so be ready to be completely disconnected.
This is the perfect escape from real life. 10 full days in a gorgeous Mexican paradise sounds like the perfect recipe for getting fully recharged. Even if you are hesitant about its no-speaking policy, maybe you'll surprise yourself. It could be that this exact type of getaway is what you, your body, and your spirit have been waiting for. You won't know unless you try!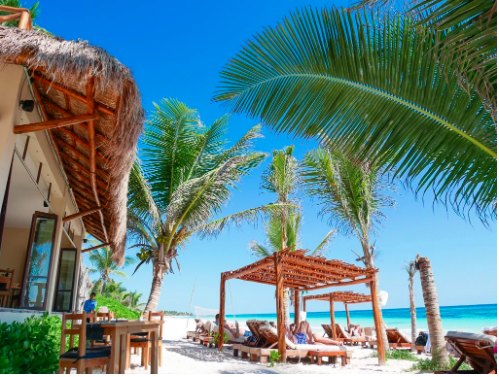 6 Day Surf and Yoga Camp in Puerto Escondido
If you're looking for something a bit more active, this getaway is right up your alley. You'll get five surf lessons taught by experienced surf instructors and also three hatha yoga classes. This gorgeous getaway is the perfect trip for those who want to balance being active and yoga!
This getaway is perfect for those who want a balance of relaxing and adventure. You can get up early to enjoy some surf lessons, enjoy a beautiful breakfast, and continue your day with relaxing yoga classes. How perfect does that sound?
Whatever your preferred choice of getaway is, there are so many options out there that you will certainly find something that suits you. Start exploring!